By Morgan Hall, PhD, clinical neuropsychologist and clinical director for Axis for Autism
When children are diagnosed with autism, their parents often experience a flood of emotions – worry, relief, overwhelm or even hope – but they're rarely, if ever, surprised. In most cases, they suspect early on that there's something different about the way their child plays, interacts with others or expresses frustration. The diagnosis simply confirms what they've always known.
Sadly, the road to autism diagnosis is often long and tedious. Parents usually share concerns about their child's development when they're 1 or 2 years old, yet the average age of diagnosis is 4 years 10 months. Why the hold up? There are several reasons.
First, many well-meaning friends, family members and even doctors tell parents to "wait and see." Unfortunately, there is no evidence to back this approach. In fact, a wealth of medical research makes it clear that early diagnosis and treatments lead to better short- and long-term outcomes for children who have autism.
Second, even the most proactive pediatricians cannot solve the provider shortage. Nationwide, demand for evaluations dramatically exceeds the supply of providers qualified to perform them. Parents and caregivers may receive a referral from their pediatrician for autism testing, only to be placed on a lengthy wait list. In Arizona, thousands wait a year or longer.
For families in need of autism care, waiting a year is unthinkable. A formal diagnosis is helpful, if not required, to qualify for services through many insurance providers as well as the Arizona Department of Developmental Disabilities. Moreover, early intervention can boost a child's overall development, from improving social and language skills to mitigating behavioral challenges and increasing IQ.
For many parents, this feels like a trap. They want what's best for their child, but they want to act now – not a year from now. Thankfully, there are other options for Arizona families.
Axis for Autism, an Arizona-based healthcare company with locations in Central Phoenix, Glendale and Tucson, offers a new model that streamlines diagnosis and cuts wait times to 60 days or less. How do they get this done when other health systems are quoting a year or more? The company has built a large network of licensed clinical psychologists who specialize in autism diagnosis for young children, adolescents and adults. Using a suite of scientifically validated diagnostic tools, they deliver gold-standard evaluations, providing families with the answers they need and a clear course of action.
Axis for Autism works with commercial insurances and Medicaid, so evaluations are available to many families at low or no out-of-pocket cost. They also offer a cash-pay option as well as bilingual staff for families speaking Spanish and other languages.
Parents and caregivers can start by contacting the company for a free screening – no referral required. During this screening, the team will determine if a full evaluation is appropriate and help families through next steps. Most importantly, parents who believe their child may have autism should honor their intuition and act swiftly. This will ensure the best future for their child.
For more information or to schedule a free screening, visit www.axisforautism.com.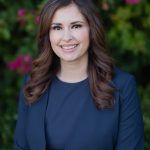 A licensed psychologist specializing in lifespan neuropsychology, Morgan Hall, PhD, focuses on diagnostic assessment for neurodevelopmental disorders. As clinical director for Axis for Autism, she ensures many Arizona children and adults access life-changing intervention and therapies faster.