By Amy Elsbury
Primary well check visits are important to keeping your child happy and healthy. Southwest Behavioral & Health Services would like to highlight the importance of getting a personal primary care provider to ensure your child's healthcare needs are met.
Attending well visits regularly over the course of your child's growing up stages helps them transition to adult care when the time comes. They also keep you and your child on top of their health. It is recommended that children ages five and up should have a well check visit at least once a year.
Scheduling regular well check visits with a primary care provider:
Provides care when your child is sick and offers preventative measures for underlying health problems
Helps keep track of your child's medical and family history
Helps keep track of your child's medical services, such as immunizations
Gives you valuable information about your child's growth and development
Well check visits are important even when your child is healthy. It helps keep your child on track for medical services, such as:
Tests (vision, hearing, lab services)
Lab tests can be used to help diagnose diseases and conditions, monitor treatments for disease, and check the health of organs and body systems. Lab tests are often part of a routine checkup to monitor changes in your child's health.
Immunizations and vaccinations
On-time vaccination throughout childhood is important because it helps provide immunity before children are exposed to potentially life-threatening diseases. Primary well check visits ensure your child is on track for vaccinations that can protect your child from diseases and other sicknesses.
Physical assessments
Taking your child's vital signs, measuring height and weight, and conducting physical assessments (examining the child's eyes, ears, mouth, nose, reflexes, and internal organs) helps keep track of the progress your child has made.
Primary well check visits are also a great opportunity to discuss and find solutions for any behavioral or developmental issues your child is having. Primary well check doctors can direct you to other specialists that better fit your child's specific needs. You may ask and receive information about:
Nutrition and diet
Physical fitness and exercise
Sleep habits
Behavior and discipline
Emotional, social, learning, or familial issues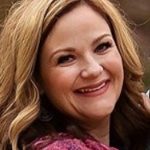 Amy Elsbury is a Family Nurse Practitioner with Southwest Family Medicine. If you have questions about primary well check visits for your child, Southwest Behavioral & Health Services is here to help. Southwest Family Medicine, a care team we offer that provides a wide variety of health care services for both adults and children ages three and up, is a great place to start. More information about primary well check visits for your child is available at https://www.sbhservices.org/southwest-family-medicine.