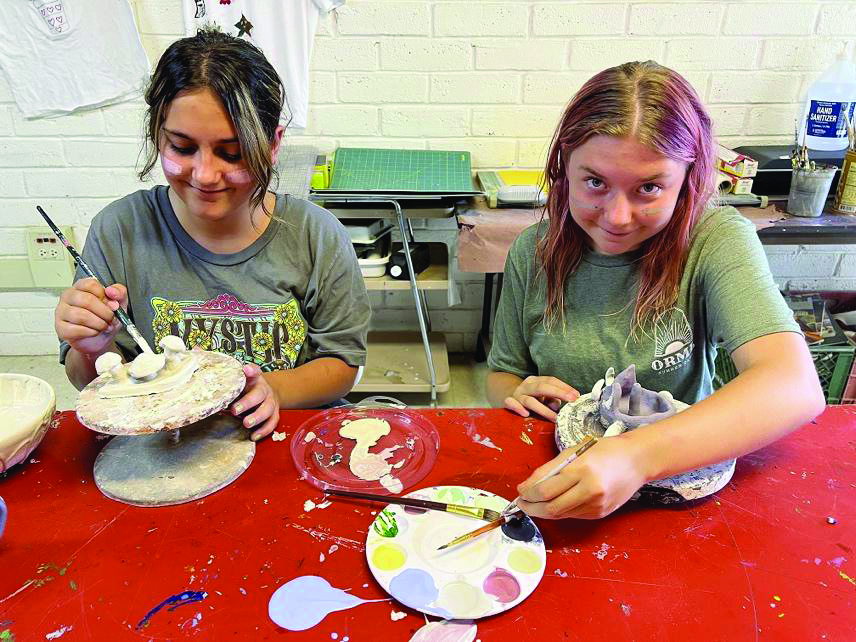 Summer Camp at Orme

Since 1929, campers from around the world have been coming to the temperate high desert of Arizona to enjoy one of the most unforgettable experiences of their lives.
Horsemanship Camp runs July 6 to 12.  Here your campers will saddle up and ride their summer away. Geared towards campers who have some riding experience and can comfortably walk, trot, and canter/lope.
Fine Arts Camp runs July 6 to 12.  Campers enjoy learning printmaking, jewelry making, metalsmithing, ceramics, and more.
Caravan Camp – Hawaii Edition runs July 14 to 23.  Maui, Hawaii is one of the most sought-after destinations on the planet.  Known for its stunning beaches, beautiful rain forests and awe-inspiring parks, your camper will get a chance to experience it all!
Ages: 12-16 & 14-17
Camp location: Locations Vary
Phone: 928-632-7601
Website: ormeschool.org/summer-camp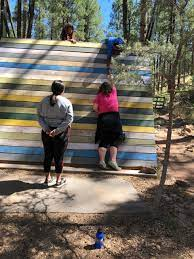 Camp Not-A-Wheeze
In a traditional camp setting asthma education is integrated with recreational camp activities. This empowers children to understand and avoid their asthma triggers, recognize warning signals of an oncoming episode, properly use their medications, and exercise control over their disease. This camp serves 7 to 14-year-old children with moderate to severe asthma. Camp activities include horseback riding, adventure course, lake day, music, arts, crafts, exploring the outdoors, and more!  Historically, a majority of these campers would not be accepted into other camps due to the constant monitoring and medication requirements that are typically integral to asthma management. Medical volunteers can be found throughout this camp (in cabins with kids, accompanying kids to activities, teaching asthma education, and staffing the infirmary). These volunteers MUST be licensed medical professionals in order to attend. Their skilled medical direction and physician team is from the Phoenix Children's Hospital & Banner Health (Cardon Children's Medical Center) and serve in the infirmary as the Camp Physicians.
Ages: 7-14
Camp location: Heber
Phone: 602-336-6575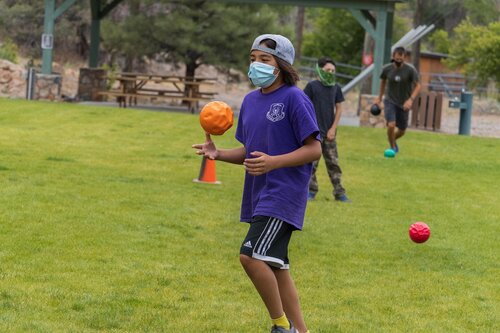 Chapel Rock

At Chapel Rock there is something for kids of every age from kindergarten to 12th grade and families too!  Summer camp is full of adventure, old and new friends, games, creativity, awesome counselors, and God's unconditional love!  Campers can expect their days to be full of high energy activities, lots of nature, music, and crafts along with daily worship and faith formation.  Each day campers will dwell in their faith through prayer, fellowship, storytelling, games, and music –– all this while exploring the call that God has for us and rejoicing in who God has made us to be. Chapel Rock Summer Camp is a faith-based sleep away camp affiliated with The Episcopal Church.
Ages: K-12
Camp location: 1131 Country Club Dr., Prescott
Phone: 928-445-3499
Website: www.chapelrock.net/summer-camp